The Mortal Instruments: City of Ashes by Cassandra Clare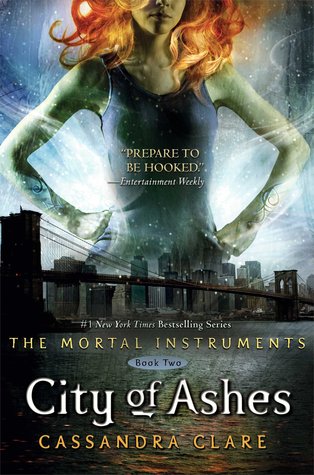 CITY OF ASHES
BY CASSANDRA CLARE
PUBLISHED: 2008
AVERAGE RATING: 4.22
453 PAGES
★★★☆☆
We continue on Clary's journey through the Shadowhunter's world, this time there's someone or something murdering Downworlder children, and the Clave is out to get Valentine for what he's done. Are they safe? Does the Clave believe Jace and Clary when they tell them the truth? And what about Simon and Jocelyn? Clary's best friend and her mother.
What I like about Clare is that she's able to give the dead branch on the ground some life. That's really unusual, and what I also care a lot about is the way she describes the characters and the places they visit. I often feel like I'm there with them. I also love the way she makes that tension between Jace and Clary, but also with Simon, who's so incredibly familiar and relatable it scares me sometimes.
I love the Mortal Instruments world, but this book was hard to read at first. Maybe it was the lack of action? I don't know. But when I got about halfway through the book, things started to happen and the book was impossible to lay down.
This is also one of the reasons why I love Cassandra Clare, because she can make each book so exciting, you just have to read it. To my annoyance it actually took me three months to get through this one, but as I said, halfway through; and I read the rest in a day. Now I've just started City of Glass, and I can promise you that the next book is going to be epic!
Book , Book Review , Cassandra Clare , City of Ashes , Clary Fray , Jace , Jocelyn , Review , Simon , The Mortal Instruments , Valentine